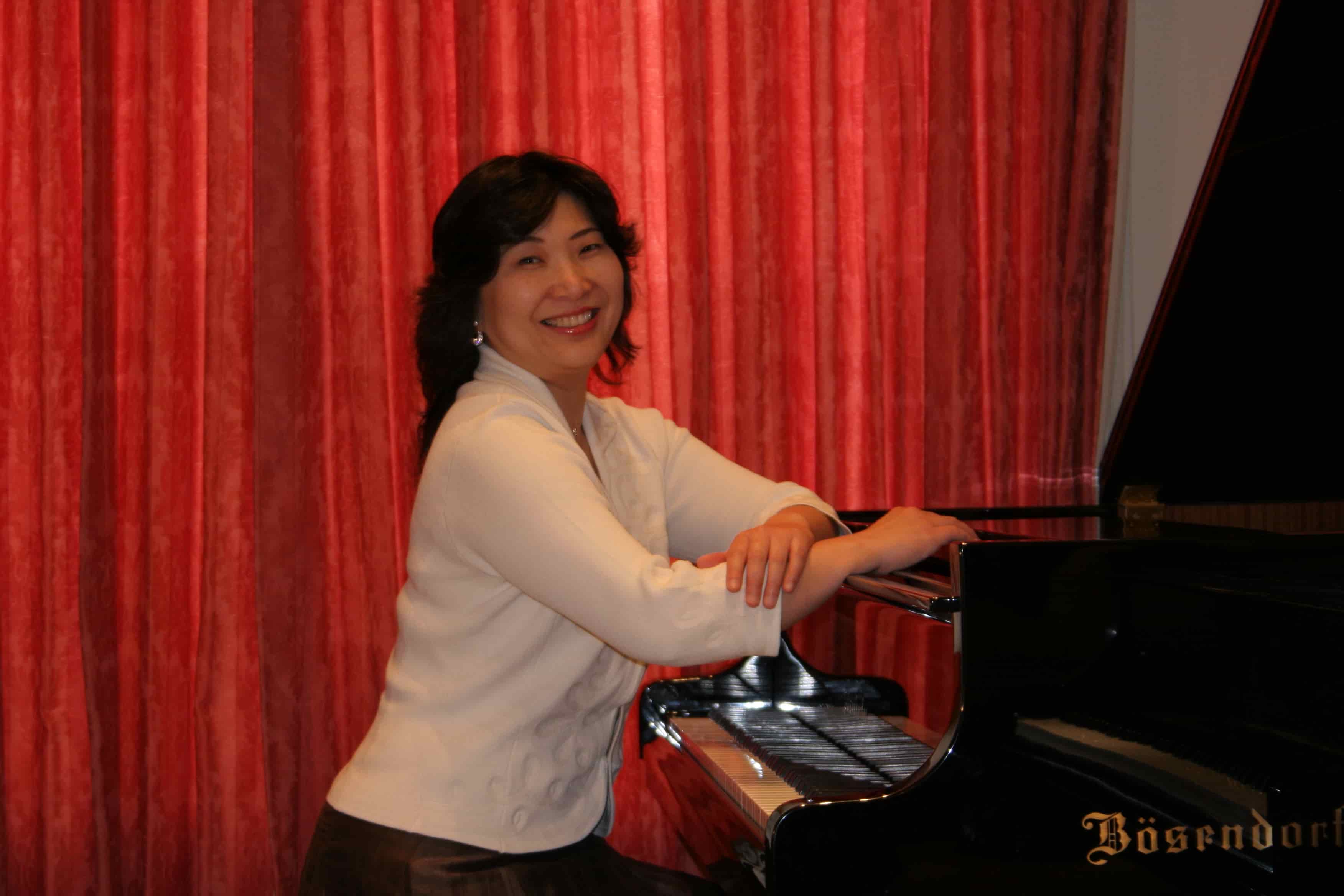 Hello! My name is Nagisa Ariza, pianist and music educator. I have performed and taught music in the San Francisco Bay Area now for 20 years, and my hopes are to continue supporting the people of this community with music. I have taught over a thousand students in Japan and the U.S., many of whom are laureates of national and international solo competitions.
I have appeared in several recitals and benefit concerts throughout the Bay Area after moving to the U.S. At the Flint Center in Cupertino, I have appeared as soloist with the De Anza Chamber Orchestra several times. In addition, I have performed at the Weill Recital Hall in Carnegie Hall.
My husband and I have two musical children. My older son graduated from Columbia University, where he studied computer science, and also studied at The Juilliard School, where he studied violin performance. He is currently pursuing his musical studies at Juilliard for his Master's degree. My daughter plays cello and also studies at the Columbia-Juilliard Exchange Program, where she desires to study both computer science and cello performance. My husband also creates recordings and videos for myself and my students for auditions, international/national competitions, and college applications.
I am currently a member of the Music Teachers National Association (MTNA) and the California Association of Professional Music Teachers (CAPMT), and board member of the Chopin Foundation of the United States, San Francisco Council.