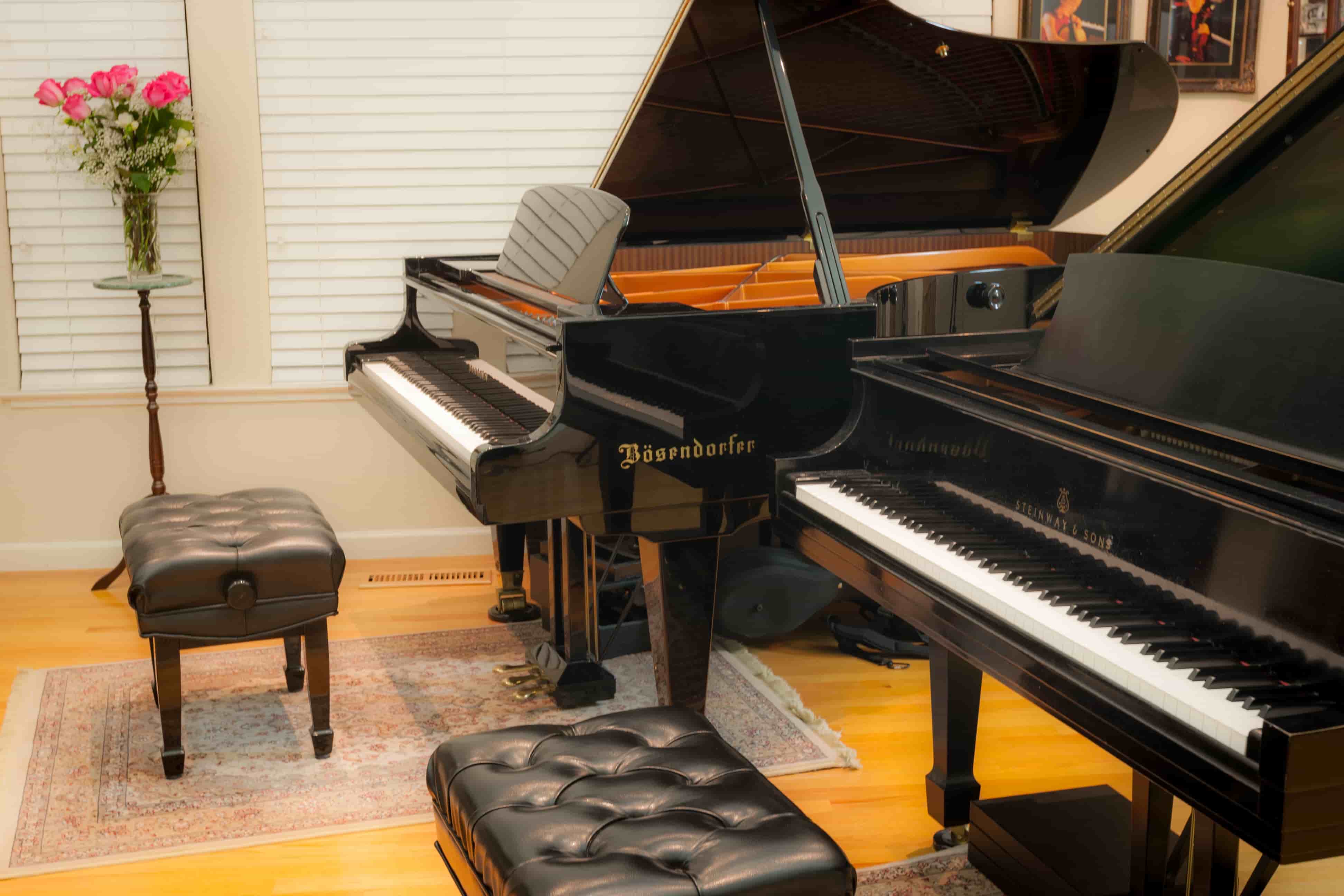 With high-quality microphones and video cameras, our recording studio is perfect for college pre-screening recordings, auditions, competitions, and more.
Our studio offers a Bösendorfer and Steinway piano in excellent condition for your use.
With great acoustics, our space is ideal for any instrument and ensemble combination. Please don't hesitate to contact us for more information.